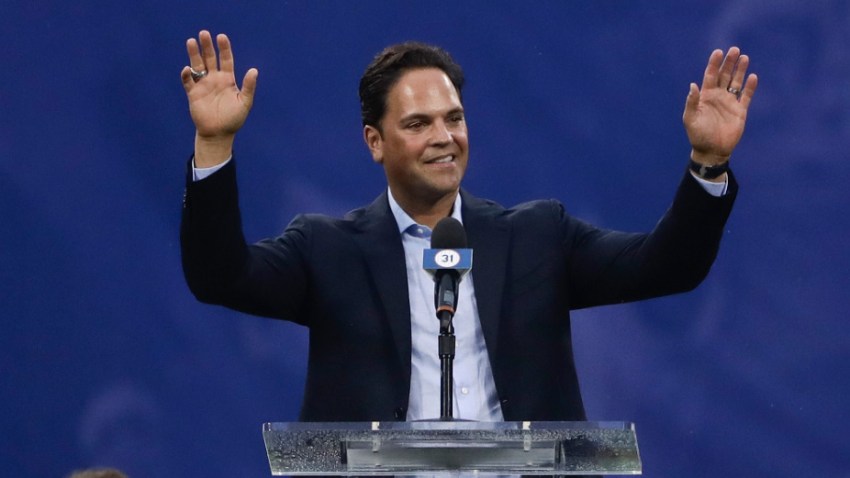 The New York Mets on Saturday retired No. 31 worn by Hall of Fame catcher Mike Piazza.
The pregame ceremony at Citi Field included his parents, family members, former teammates, friends and a lot of chants and cheers.
The 47-year-old Piazza ended a six-minute speech with a shout of "Let's go, Mets!"
Piazza was inducted into the baseball Hall last Sunday in Cooperstown. He became the fourth Mets person to have his number retired by the team, joining pitcher Tom Seaver and managers Casey Stengel and Gil Hodges.
Piazza's number now hangs in a big circle on the facade above the upper deck in left field. Looking toward the marker, he told fans that any time the team was down and needed a little inspiration, they should "just give a little peek up there to ol' Mikey."
Copyright AP - Associated Press