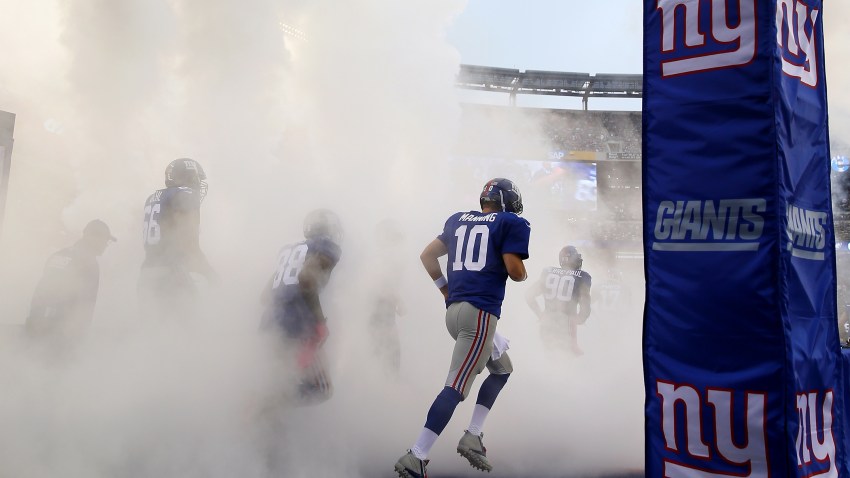 Giants quarterback Eli Manning has had a tough season, one of the worst of his career, and though that is regrettable for team and player, it is not a bad place for both to be, all things considered.

Manning has a track record, which is earned, not given, and it is a good track record on balance. There is no need to do the accounting here; we know who Eli Manning is, what he's done, what he is, what he isn't. In the NFL, that is an accomplishment in and of itself. So many players show flashes of promise only to fade quickly from the stage, replaced by someone else young, cheap and talented.

On Sunday, Eli Manning will make his 151st consecutive regular-season start for the Giants. No current quarterback has played more games in a row. To put it in baseball terms: he's never turned down a chance to take the ball.

As the No. 1 overall pick in the '04 draft, Manning was always going to be given some early-career starts whether he earned them or not. What he did thereafter was going to be on his shoulders. If he were going to make a career in the league, he would need to earn the right to lead a team beyond the training-wheel stage of his professional life.

Well, Manning got there long ago, and at 32, he's a proven starter. Were he to suddenly hit the free-agent market, he would have another job in a week's time, maybe less. We can scoff and point to his unsightly 2013 interception tally (26) and his occasional struggles against pass-rush pressure, but more than a few teams would be happy to take Eli Manning, warts and all, for he's a plug-and-play proven 16-game starter.

Quarterback instability can drive teams crazy. Look at the Vikings. They have started three different quarterbacks this season — Christian Ponder, Matt Cassel and Josh Freeman. In the final month, they turned to the 31-year-old Cassel, who has played the best of the group. But is he a long-term solution for Minnesota, or will the franchise again have to draft a quarterback early in the 2014 draft?

For almost 10 full seasons, the Giants really haven't had to do much thinking at quarterback. Eli Manning has been there, ready to play, and he has been the best option. That will be the case this Sunday, and that would figure to be the case in 2014, unless the Giants decided to make a change at the position.

With change comes uncertainty. And that's something the Giants haven't had at quarterback. We can say a lot of things about Eli Manning, but we could never say he wasn't reliable. He's made the Giants' lives simple in ways other teams can only envy, even in a 2013 season below his standards. He doesn't deserve a trophy for this, but maybe it earns him a little extra patience.