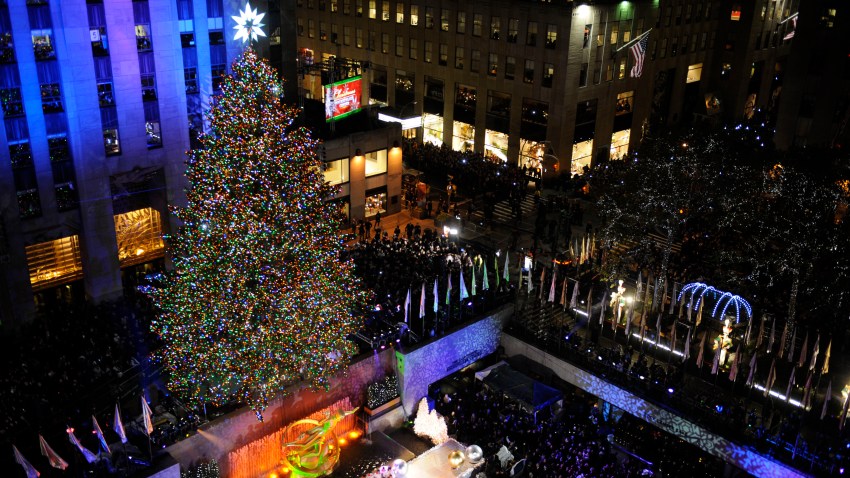 The Rockefeller Center Christmas tree that stood tall throughout the holiday season will continue to stand for years to come -- in the form of a home for a family in need.
The tree, owned by Tishman Speyer, will be milled into lumber and donated to Habitat for Humanity to build a home in the area of Greater Newburgh. The tree will be removed from Rockefeller Center on Friday January 7th.
"The special nature of this gift also raises awareness about the critical need for affordable housing in our community and the ongoing efforts for neighborhood revitalization," Marci Gurton Director of Development, Habitat for Humanity of Greater Newburgh, said in a statement.
News
Top news stories in the tri-state area, in America and around the world
This is the fourth year the lumber from the tree will be donated to the charity organization that builds affordable houses for families in need. The tradition began, in 2007, after millions of homes were destroyed in the devastation of Hurricane Katrina. That year, the lumber donated helped build a house in Mississippi for a Hurricane Katrina survivor.

The following year the lumber helped supply the wood for the frame of a multi-unit building in New York City, and last year the lumber served to help construct a home in Stamford, Connecticut.
The target, this year Greater Newburgh is identified as a distressed urban area. Thus far in the Newburgh area, Habitat for Humanity has built 43 homes housing 225 people, including children.