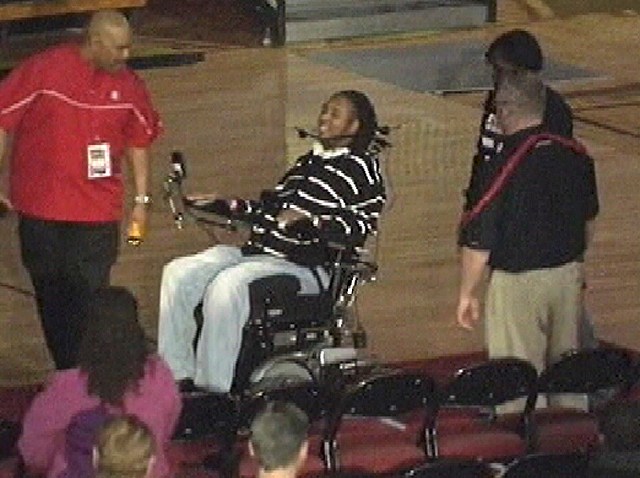 Paralyzed Rutgers football star Eric LeGrand vowed to continue working on his recovery in his first public appearance since his devastating injury last fall.
From his motorized wheelchair, LeGrand thanked the 3,000 people who turned out for a fundraiser on Saturday to ease the burden of his medical bills and pledged to work hard at walking again.
"I just want to thank everybody for coming out and I'm just going to keep chopping through my rehab," said LeGrand, 21, dressed in a black and white jacket and jeans.
News
Top news stories in the tri-state area, in America and around the world
His upbeat comments caused the crowd to jump to their feet in a standing ovation at Rutgers' Louis Brown Athletic Center.
"We never stopped believing in you Eric," an audience member shouted as the applause died down, according to the Star Ledger.
LeGrand's struggle to recover and his can-do attitude have sparked a movement on campus and among his family and friends called "Believe." Students wear the word on their clothes and post encouraging messages on a campus website.
LeGrand told ESPN last month that he thought he was going to die while sprawled on the field at the New Meadowlands Stadium on Oct. 16 after a nasty collision in the Rutgers Army game. The 6-foot-2, 275-pound defensive lineman was paralyzed from the neck down after injuring two vertebrae while trying to complete a tackle during a kickoff return.
He's been undergoing physical therapy at the Kessler Institute in West Orange, regaining some movement in his shoulders and full sensation throughout his body, his family announced last month. Yet so far, his progress has been sensory -- not motor.
Seven comedians performed at his fundraiser, including Rutgers alumni Bill Bellamy.