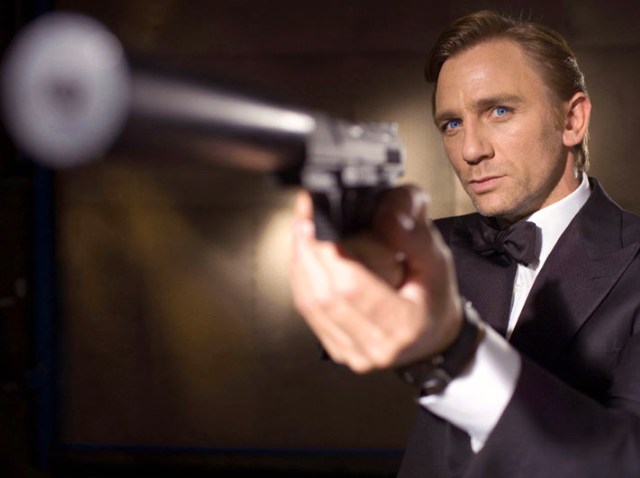 The rumors are true, James Bond will be back in the fall of 2012 to take care of some unfinished business.
The provisionally titled "Bond 23" will be out Nov. 9, 2012, with Daniel Craig back as Bond and Sam Mendes directing, reported Variety. The script, by Bond veterans Neal Purvis and Robert Wade, and John Logan, will pick up where "Quatum of Solace" left off, according to Deadline.
This brings to an end months and motnths of handwrigingn brought about by MGM's financial woes, and will now allow all of us to focus on whether or not "Ghostbusters 3" will ever get made.
Craig has made excellent use of the down time, with lead roles in what promise to be two of the biggest films of 2011, "Cowboys & Aliens" and "The Girl With the Dragon Tattoo."