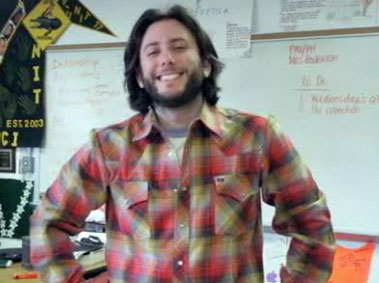 An online petition that describes Canadian pop star Justin Bieber as "reckless, destructive, and drug abusing" has received enough signatures to earn an official review by the White House.
The petition, "Deport Justin Bieber and revoke his green card," was started last Thursday, Jan. 23 on the We The People site. Created after the "Baby" singer was arrested in South Florida on DUI, resisting arrest and driving with an expired license charges, the petition had amassed over 118,000 signatures by Wednesday. The White House responds to petitions once they've surpassed 100,000 signatures.
19-year-old Bieber is in the United States on a special visa given to high profile people such as actors, musicians and academics.
The full text of the petition reads: "We the people of the United States feel that we are being wrongly represented in the world of pop culture. We would like to see the dangerous, reckless, destructive, and drug abusing, Justin Bieber deported and his green card revoked. He is not only threatening the safety of our people but he is also a terrible influence on our nations youth. We the people would like to remove Justin Bieber from our society."
How long it will take for the White House to provide an official response remains to be seen.
A response to a recent petition demanding the ABC network remove the "Jimmy Kimmel Live" late night show from broadcast after the comedian made a joke on-air about killing Chinese people in reference to paying down the U.S. debt took three months.
In retaliation to the petition demanding deportation of the tween heartthrob, Bieber supporters (or Beliebers) created their own peition on Jan. 25, also on the We the People site. "Stop Justin Bieber from getting deported" had attracted 1,750 signatures as of Wednesday.
It reads: "The whole idea of Justin Drew Bieber getting deported, is completely unfair. He doesn't deserve this.... With your help, we can stop it. He's human. He's not perfect. The media sees the bad side of him. Please. He's saved so many lives. Including mine. A lifesaver, Shouldn't deserve this." According to information on the site, the petition was created by H.P. in Modesto, CA. The petition requesting deportation was created by J.A. in Chicago, MI.
Bieber's arraignment hearing in Miami is scheduled for Feb. 14. Deportation is highly unlikely, though. According to U.S. immigration law, authorities do not revoke an individual's visa unless the person has been convicted of a violent crime or been sentenced to more than one year imprisonment.
Meanwhile, the singer had been spotted relaxing on a beach in Panama following his arrest. E! News reported that Bieber left the Central American country and headed back to the United States on Tuesday Jan. 28.