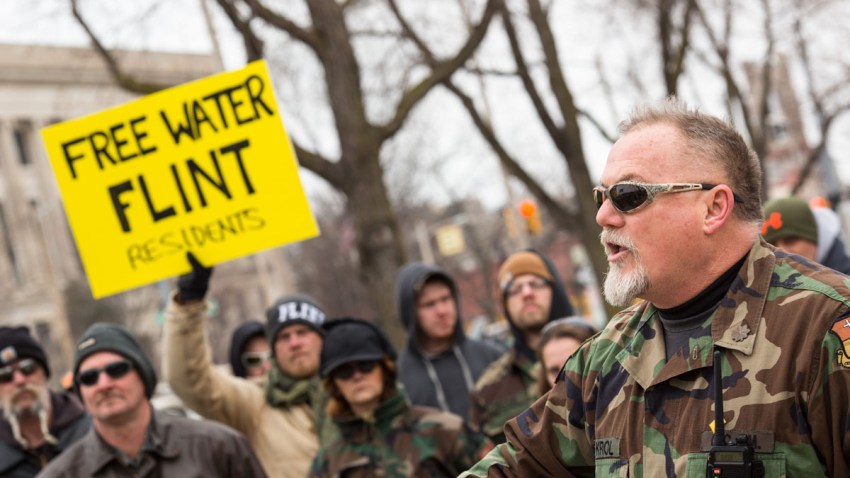 The Michigan House has approved $30 million to help pay Flint residents' water bills in the aftermath of the city's lead-contamination crisis.
The lawmakers unanimously OK'd the measure Thursday. It now goes to the Senate, which is expected to approve it and send it to Gov. Rick Snyder for final approval.
Residents would have about 65 percent of the drinkable water portion of their bills paid by the state. Residential customers would still have to pay for water used to flush toilets or do laundry.
Some Democrats are critical, saying the state should pay for more than 65 percent.
If consumed, lead can cause developmental delays and learning disabilities in children.
Meanwhile, Gov. Snyder says he's hopeful that the federal government will expand Medicaid coverage to people under 21 and pregnant women who have been exposed to Flint's lead-contaminated water.
Snyder's remarks came in a statement Thursday ahead of Health and Human Services Secretary Sylvia Burwell's visit to city.
Burwell will travel to Flint Thursday for a firsthand look at the federal response and recovery effort that her department is leading, and to talk with local leadership and community members about next steps to address ongoing public health challenges.
As part of the visit, Burwell will tour Hamilton Community Health Network, a federally qualified health center in Flint that is providing blood lead testing and other health care services to families and children affected by the lead contamination. The secretary will be available to answer questions from the media following the tour.
Copyright AP - Associated Press