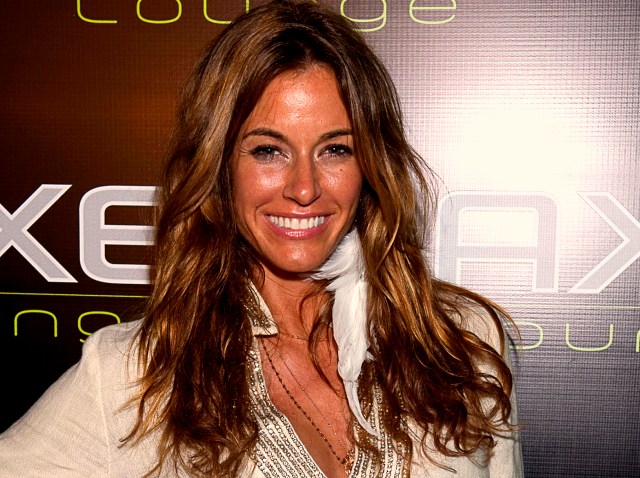 "Real Housewives of New York City" star Kelly Bensimon is setting the record straight on her reality television-portrayed meltdown in the tropics, which aired last week on Bravo.
"I was asked by Bravo to go, I didn't want to go," she told Access on Wednesday.
VIEW THE PHOTOS: Bravo's 'Real Housewives'
"These women are not for me. Clearly, Ramona does not like me," she continued, referring to co-star Ramona Singer, who organized the trip with her co-stars in St. John to celebrate the renewing of her vows. "I went against my will and the minute I got there, it was everything I hate."
When asked about her seemingly erratic behavior on last week's episode, Kelly attributed it to a lack of sleep and nerves.
VIEW THE PHOTOS: The Latest Star Sightings
"I wasn't sleeping a lot, I had a lot of anxiety," she explained, saying that she does not consider herself close with her co-stars. "They're [were] being mean to me…In all honesty, we're not friends."
According to Kelly, her fellow "Real Housewives" are engaging in a harmful social blood sport.
"They're playing a game. We're playing two different games. I'm playing basketball and they're playing hockey," Kelly told Access. "And they want blood."
VIEW THE PHOTOS: Hollywood's Hottest Moms & Their Loveable Little Ones
In related news, the reality star released a PSA on bullying on Tuesday – see it, HERE!
See more of Access' interview with Kelly – including details about the show's upcoming finale, HERE!
VIEW THE PHOTOS: Hollywood's Sexiest Single Moms
Copyright 2010 by NBC Universal, Inc. All rights reserved.
This material may not be published, broadcast, rewritten or redistributed.
Related Content from AccessHollywood.com:
PLAY IT NOW: Access' Bahamas Weekend
PLAY IT NOW: A 'Real' Battle Of The 'Housewives'
More from Access: [ Real Housewives Kelly Bensimon Reality TV ]
Copyright NBCAH - Access Hollywood