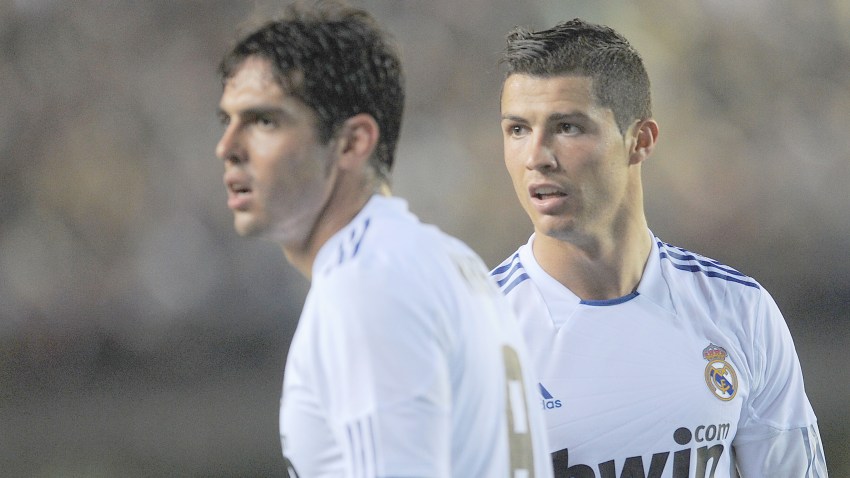 Soccer fans know superstar Ronaldo is money in the bank, but now it's a proven fact.
The Spanish bank that financed Real Madrid's acquisition of the star is now trying to borrow money from the European Central Bank and is offering Ronaldo as collateral, according to the German daily paper Süddeutsche Zeitung.
The Bankia group of savings banks is also offering Cristiano Ronaldo's Real Madrid teammate Ricardo Izecson dos Santos Leite, better known as Kaka. The bank helped finance the team's purchase of the players for a total of $111 million to Manchester United and Milan AC.
Using the players as collateral means that, at least theoretically, the European Central Bank would own the services of Ronaldo and Kaka if the bank went under and Real Madrid defaulted on hthe money it borrowed from Bankia.
"It goes without saying that Real Madrid is in debt to the tune of several million euros," the Munich daily noted. "However, in Spain football clubs have a history of obtaining publicly funded bailouts — just like the country's banks."