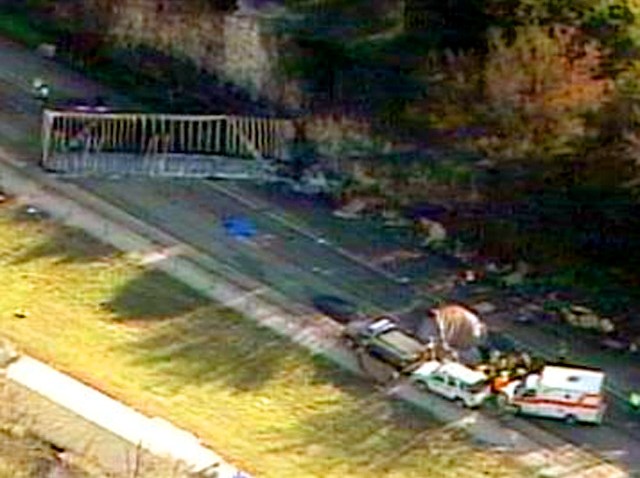 At least 11 people were killed in a crash involving a truck and a van in Kentucky Friday, an NBC station reported.
The accident happened on I-65 near Cave City, north of Bowling Green, at about 5:17 a.m. central time on the northbound lane.
A department of transportation official said a southbound semi-truck crossed the median and crashed head-on into an 18-passenger van, NBC station LEX 18 reported.
The driver of the semi was killed, along with multiple passengers in the van, the news service said. Other passengers in the van were transported to the hospital.
LEX 18 said the passengers in the van were Mennonites.
It added that coroners from other counties are on the way to the scene to assist the Hart County Coroner.
Please check back for details on this breaking news story.
Copyright MSNBC - MSNBC