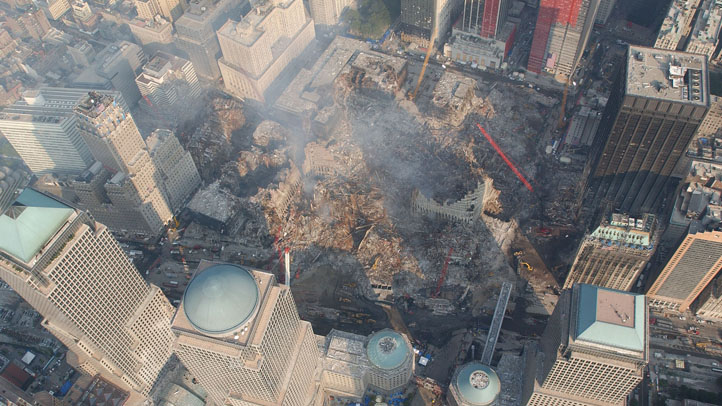 A painter who worked at the World Trade Center on Sept. 11 and cheated a victims' compensation fund by faking a disability has been found liable for more than $3 million in damages.

Federal prosecutors on Wednesday announced the decision by a U.S. District Court judge to fine Mario Mastellone.

The defendant was sentenced in 2008 to 2 1/2 years in prison for defrauding the fund out of more than $1 million by claiming he was permanently disabled because of injuries he suffered in the attacks. The East Windsor, N.J., man's claim was later debunked in part when authorities obtained a video showing him dancing the limbo at a wedding.

Prosecutors say Mastellone pleaded guilty. He earned $70,000 a year as a painter at the World Trade Center.
Copyright AP - Associated Press