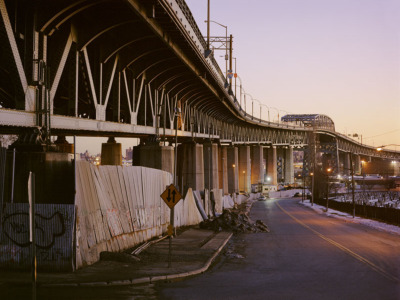 This evening, It-boutique Bird will unveil a seriously cool photography exhibit commissioned by a seriously cool indie musician based on a decidedly unglamorous local fixture -- the BQE. Trust us, it's worth taking a look.
The Williamsburg boutique has long been our go-to for labels like Rachel Comey and 3.1 Phillip Lim, so it's no surprise that the shop would spotlight such a unique exhibit: The BQE is an installation that centers around Denny Renshaw's photographic exploration of the Brooklyn-Queens Expressway. The project was commissioned by singer-songwriter Sufjan Stevens, who (of course) has an album called "The BQE" that debuted in 2009.
Surely such a convergence a talent is worth a visit.
Tonight from 6-9PM at Bird, 203 Grand Street in Williamsburg.