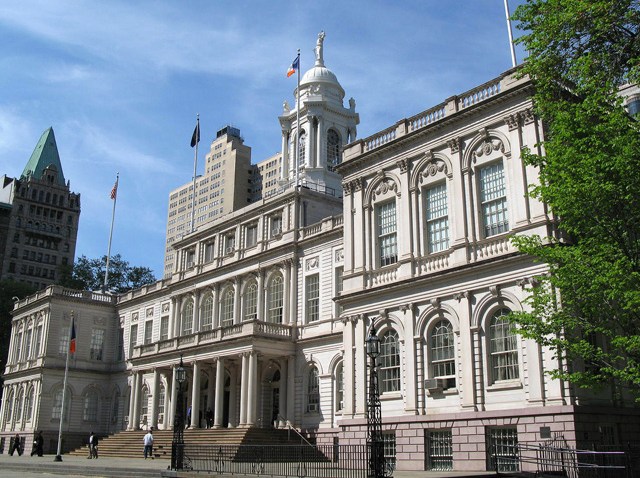 The cost of renovating City Hall has reportedly skyrocketed to $90 million -- nearly 50 percent more than the original estimate.
The original cost of repairing the nearly 200-year-old structure's leaky roof, rotting beams and outdated operating system was quoted at $62 million when construction began a couple of years back.
Matthew Monahan, a spokesman for the Department of Design and Construction, the city agency overseeing the project, said the price jump is because deterioration in the building is more serious than previously thought, the New York Post reported.

"This isn't a cosmetic project," he said. "This is a rehabilitation of the seat of government. The costs aren't increasing as much as the scope of the work."
And what is that extra work? Construction workers found the roof is decaying and there are wide cracks in wooden support beams. The biggest chunk of dough, however, will go to the construction of a sub-basement for electrical and mechanical systems, the Post said.
That project will run about $20 million. The sub basement is necessary because City Hall is a landmark -- meaning construction cannot go up or out -- only down.

Work is scheduled to be completed in 2012 for the building's 200th anniversary.