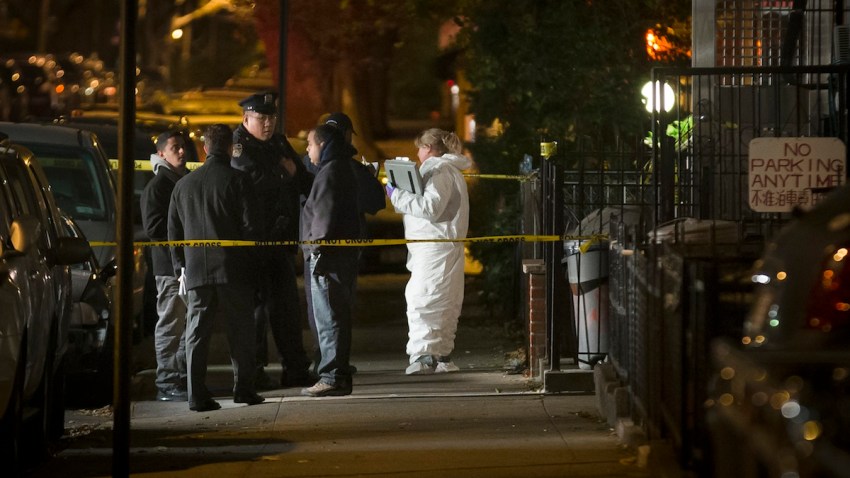 New York City police pressed forward Sunday in investigating the deaths of four children and a 37-year-old woman who were stabbed at a Brooklyn residence, saying a person of interest had been taken into custody.
Officers arrived at the scene and found all five victims unconscious and unresponsive, police said. Three children were pronounced dead at the scene, while another child and the woman were taken to two Brooklyn hospitals where they were pronounced dead, police said.
Authorities identified the victims as Qiao Zhen Li, 37; Linda Zhuo, 9; Amy Zhuo, 7; Kevin Zhuo, 5; and William Zhuo, 1. Police did not give the relationships of the victims but said they all lived at the home where their bodies were found.
Fire Department spokesman Jim Long said emergency workers responded just before 11 p.m. Saturday to a 911 call from a person stabbed at the residence in the Sunset Park neighborhood.
Adjoining two-story brick buildings sit on a tree-lined block in the working-class neighborhood where the stabbings occurred.
A neighbor May Chan told the Daily News it was "heartbreaking" to learn of the deaths.
"I always see (the kids) running around here," Chan said. "They run around by my garage playing. They run up and down screaming."
Copyright AP - Associated Press