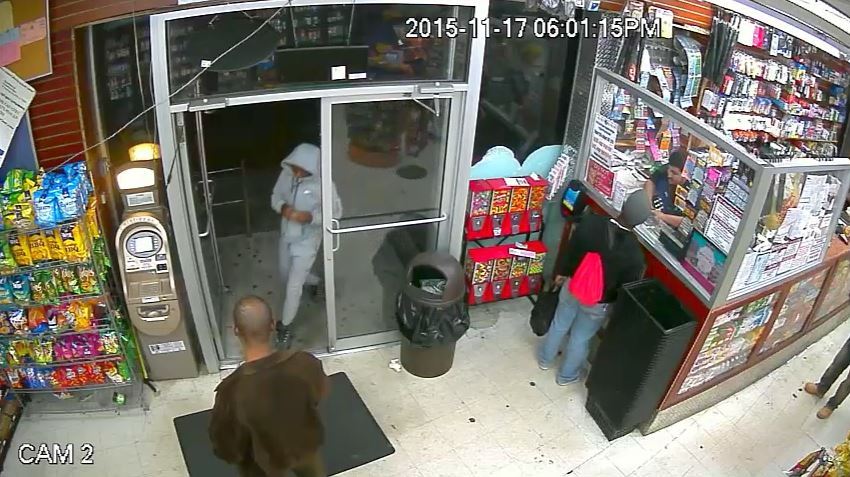 Police have released surveillance video of the suspect wanted in the Brooklyn subway shooting that left two people wounded and disrupted train service Tuesday.
The man is accused of shooting at a 27-year-old man in a stairway at the Utica Avenue subway station in Bedford-Stuyvesant, wounding him in the right arm, torso and right thigh, police said. A 45-year-old man was also shot in the back, but it's not clear if he was targeted or a bystander.
The suspect ran southbound on Utica Avenue toward Atlantic Avenue after the shooting at about 5 p.m.
The victims were taken to Kings County Hospital, where they remain in stable condition.
The investigation forced A and C trains to bypass the station Tuesday, and frightened people nearby.
"It sounded like one gun, it wasn't a shootout," said Chaka Parker, who was walking out of a store near the stop. "Anybody could have gotten shot. You didn't know where it was coming from, who was shooting."
Moments later, she said she watched two men being helped by first responders and heard a victim crying out in pain.
"I heard him yelling, his stomach, his stomach, and he was holding his stomach," she said.
Community activist Tony Herbert said Tuesday the shooting may have stemmed from a dispute between the gunman and one of the victims, but it's not clear if they knew each other.
"He pulled a gun, chased an individual down the subway steps and shot at him," he said.