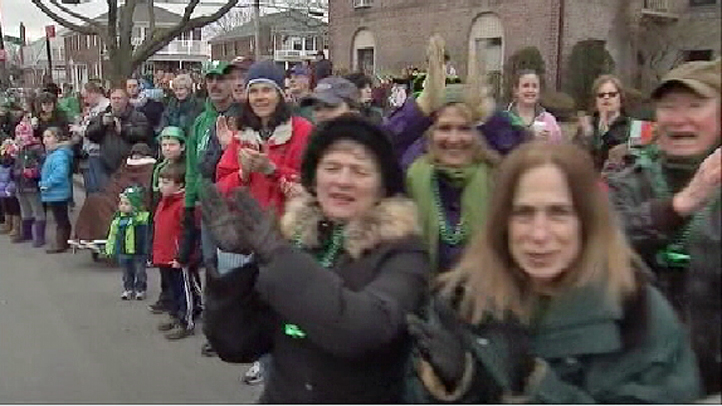 Irish pride was on display in the Rockaways although the area is still suffering from the effects of Sandy.

Thousands of people marched through the Rockaways on Saturday in the annual Queens County St. Patrick's Day Parade.

The parade is one of several that take place every year in the five boroughs.

The Rockaway peninsula of Queens includes several heavily Irish-American neighborhoods that were devastated when Sandy struck on Oct. 29.

Saturday's parade went through some blocks in the Belle Harbor area where fires caused by the storm reduced houses to charred shells.

The parade also passed a block of burned stores in Rockaway Park.

Marchers included Mayor Michael Bloomberg.

Copyright AP - Associated Press