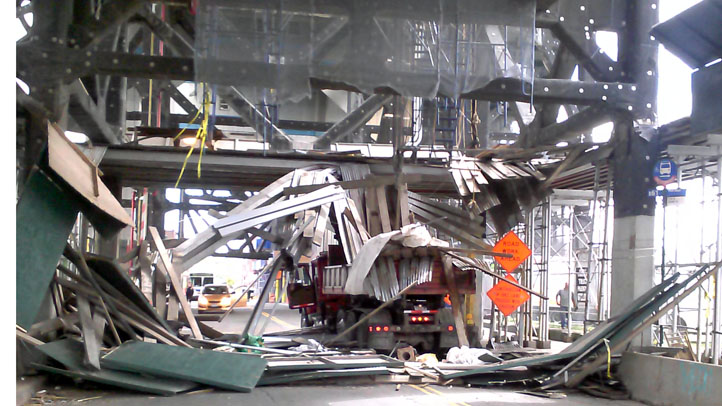 A truck slammed into scaffolding at the Smith-9th Street subway stop in Brooklyn Saturday afternoon, causing a temporary suspension of service at the station.

Scaffolding on a walkway at the Carroll Gardens station collapsed as a result of the accident at around 1 p.m., according to Fire Dept. officials, who said there were no injuries.

Northbound F and G trains bypassed the station for a brief period during the afternoon as a result of a police investigation.