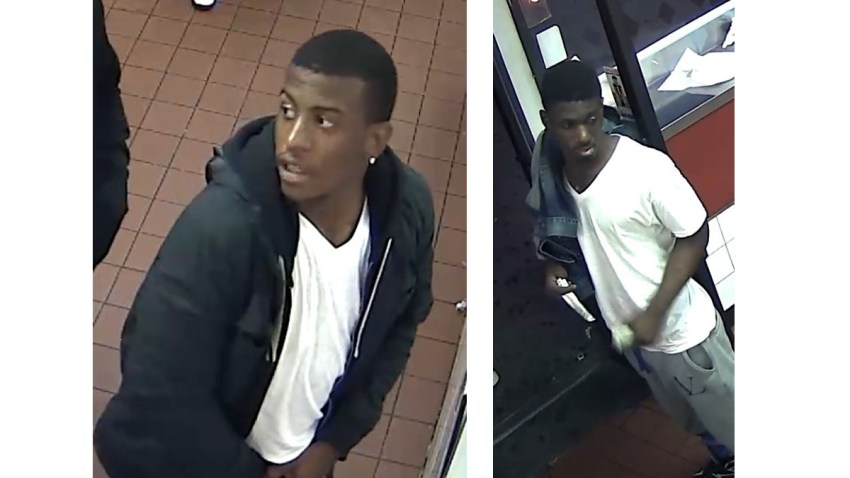 Police have released new surveillance photos and video of two men who violently attacked and robbed a man in Central Park earlier this month, police said.
The 28-year-old victim was walking in the area around Cross Drive and East Drive at 10 p.m. on June 5 when the suspects came up behind him and pushed him over a railing onto the ground.

The two suspects then punched him repeatedly and held him down while they stole $30 in cash, police said. They ran from the area and met up a short time later.
The victim suffered injuries to his face and hands, police said.
The robbery happened the same day that police arrested another suspect wanted in connection with six Manhattan muggings.
Anyone with information is asked to call Crime Stoppers at 800-577-TIPS.