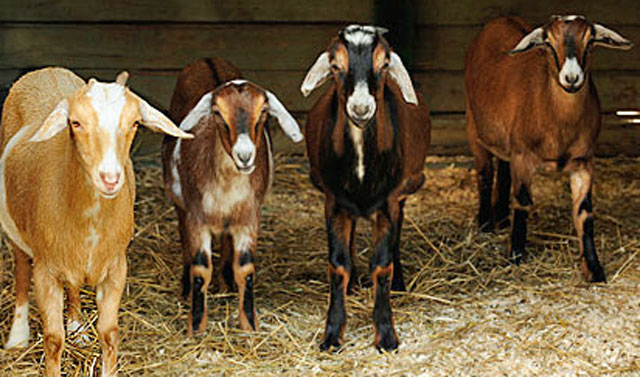 The Wildlife Conservation Society's Central Park Zoo welcomed a new member to its family with the birth of a baby Mini-Nubian goat.

The bouncy, floppy-eared baby goat was born to Angel, the eldest and largest of the four Mini-Nubian goats brought in by the Central Park Zoo in October 2009.

At only 10 pounds, the baby goat delights zoo visitors of all ages with what Animal Curator Susan Cardillo describes as his "funky" personality. Mini-Nubian goats, crosses between Nigerian dwarf goats and Nubian goats, are known to have playful personalities.

Zookeepers say the baby is adapting well to his new Manhattan home, and keeps close to his mother. He joins the other animals in the Tisch Children's Zoo for all to enjoy.

Copyright AP - Associated Press