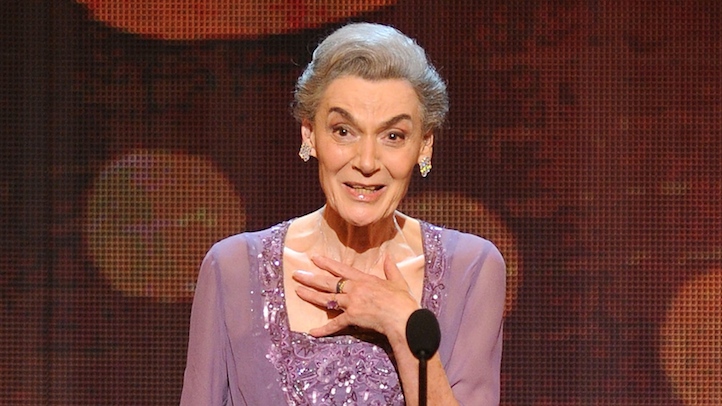 Celebrated stage actress Marian Seldes died peacefully in her home on Oct. 6 after an extended illness. She was 86.
Marian Seldes made her Broadway debut in 1947, in Robinson Jeffers' adaptation of "Medea." She appeared in 24 productions, four of which were with playwright Edward Albee.
During her 60 year career on the boards, Seldes received five Tony nominations, taking home two awards — one in 1967 for Featured Actress in a Play for her role in Edward Albee's "A Delicate Balance," and another in 2010 for Lifetime Achievement.
Seldes is also listed in the Guinness Book of World Records as "Most Durable Actress" — an honor she received after never missing a performance in the 1978 to 1982 run of Ira Levin's "Deathtrap."
She was last seen on Broadway in 2007, starring alongside Angela Lansbury in Terrence McNally's "Deuce."
In addition to her work on stage, Seldes was also a respected teacher, working at The Juilliard School from 1969 to 1992. Among her pupils: Viola Davis, Kevin Kline, Patti LuPone, William Hurt, Mandy Patinkin, Kevin Spacey, Laura Linney and the late Robin Williams and Christopher Reeve.
Many members of the Broadway community paid their respects for Seldes on social media, including six-time Tony winner Audra McDonald, who called Seldes "an amazing actress, teacher, and lady."
The magnificent Marian Seldes has died - what a wonder she was ... #RIP — Rosie (@Rosie) October 7, 2014
Marian Seldes was one of the all-time greats, full stop. Grateful for every magic moment she gave us. [places hands on heart, exits.] — Lin-Manuel Miranda (@Lin_Manuel) October 7, 2014
"Hedwig" star Andrew Rannells said Seldes was "one of the nicest, most generous, most talented people I ever got to meet." Cheyenne Jackson added that Seldes "went to every Broadway show, draped in her signature purple scarf, consistently sending love and words of wisdom to all of us treading the boards."
The daughter of author Gilbert Seldes, Marian Seldes was twice married, both to playwrights. Her marriage to Julian Claman ended in divorce in 1961, while her second husband, Garson Kanin, died in 1999.
She is survived by her daughter, Katharine.
On Oct. 8 at 7:45 p.m., the marquees of Broadway theaters will be dimmed in Seldes' memory.