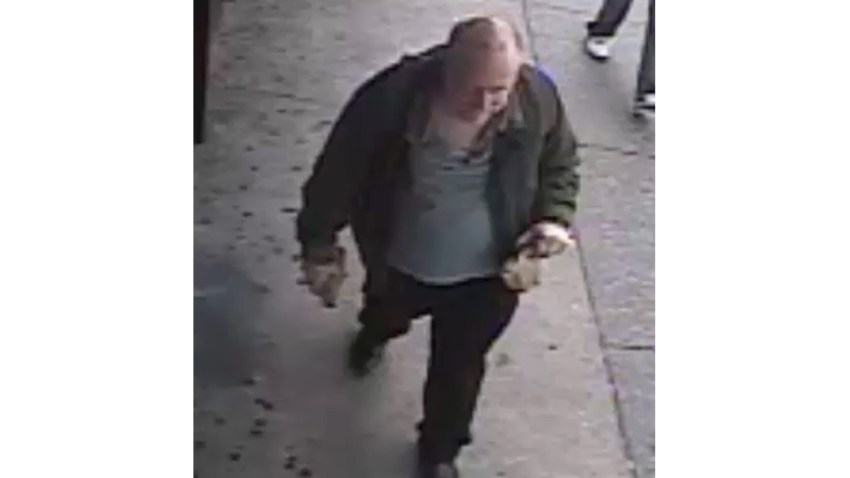 Police have arrested a man who threw a bottle apparently filled with rubbing alcohol at another man last week in Manhattan.
Thomas Miles, 53, is accused of throwing the bottle at a man with whom he had had an argument in front of a building on West 37th Street on Friday afternoon, the NYPD said.
The bottle shattered on the ground and started a fire, but no injuries were reported.
Police were initially looking into the attack as a possible hate crime because two Yeshiva students were in the area. Authorities say Miles left the scene after the initial argument with the man and then returned with the bottle as two Yeshiva students had walked up to ask about using a cellphone.
The Jewish men were not the suspect's intended targets.
Miles is charged with attempted murder, attempted felony assault, criminal possession of a weapon and reckless endangerment. It wasn't clear if he had an attorney.