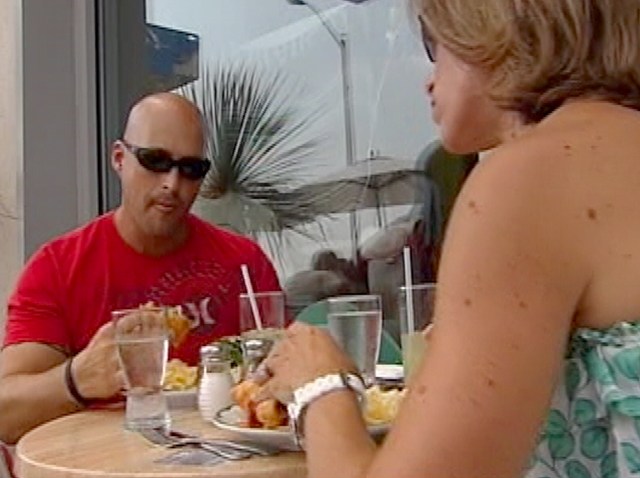 Scientists and the federal government may say that seafood now being caught in the Gulf of Mexico is oil-free, but that's still not good enough for Jersey Shore restaurant owner Marilyn Schlossbach.
"We've been in situations in our industry where the slightest little thing would put a restaurant out of business so we have to be cautious," said Schlossbach who owns several restaurants in Asbury Park that feature fresh Gulf seafood.
One of her restaurants, The Trinity and the Pope, opened in May and was supposed to feature Gulf seafood in its Cajun menu.
You can guess how that has turned has turned out so far.
But even though scientists are now giving the green light to seafood caught in waters previously polluted by the BP oil spill, Schlossbach said she's not ready to start buying it again as long as there are people who think like Tim Torchia.
On a "Daycation" with his wife at her Langosta Lounge restaurant on Asbury Park's Boardwalk -- and eating a tuna wrap -- Torchia, 35, admitted that he is not ready to chow down on seafood from Gulf waters just yet.
"I guess I'd be a little hesitant with some of their Gulf shrimp," said Torchia.
His wife on the other hand, Jenn Torchia, 37, said that if the government says it's OK, and it's on the menu, she would eat it.
"I wouldn't be too worried about it," Jenn Torchia said.
But that's not enough for Schlossbach, who has tried to buy seafood sustainably. She regularly consults with advocacy groups such as Clean Ocean Action and has contributed money to "Gumbo for the Gulf" in support of environmental causes post-BP.
She said she needs more "government monitoring, and time" before she will order a lot of Gulf seafood again.
Follow Brian Thompson on Twitter @brian4NY
Copyright AP - Associated Press