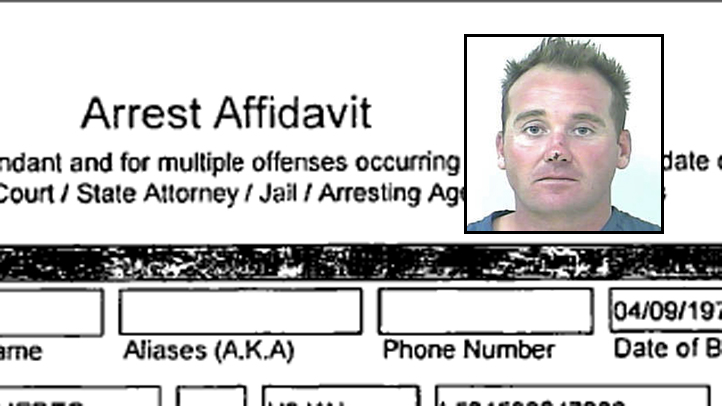 Mets bullpen catcher Eric Langill was arrested for allegedly driving under the influence in Florida after crashing into a fountain at a traffic circle and flipping his car.
Langill, 32, was driving a white Honda Accord Sunday night in Port Saint Lucie when he apparently took a hard right at an intersection ahead of the traffic circle, causing him to drive over a curb and a sidewalk, hit a sign and eventually a concrete fountain, where the car flipped over, according to a police report.
The police report said Langill said he was heading home from a bowling alley and was cut off by another car.
The police report noted Langill had "a strong odor of alcohol," along with slurred speech, bloodshot eyes and a flushed face. He told the officer he had consumed two drinks, later saying two to three drinks.
Langill was given several DUI exercises at the scene and was arrested. He refused a breath test.
In a statement, the Mets said "We obviously are disturbed by last night's arrest. We will address next steps after we sort through the facts and speak with Eric."