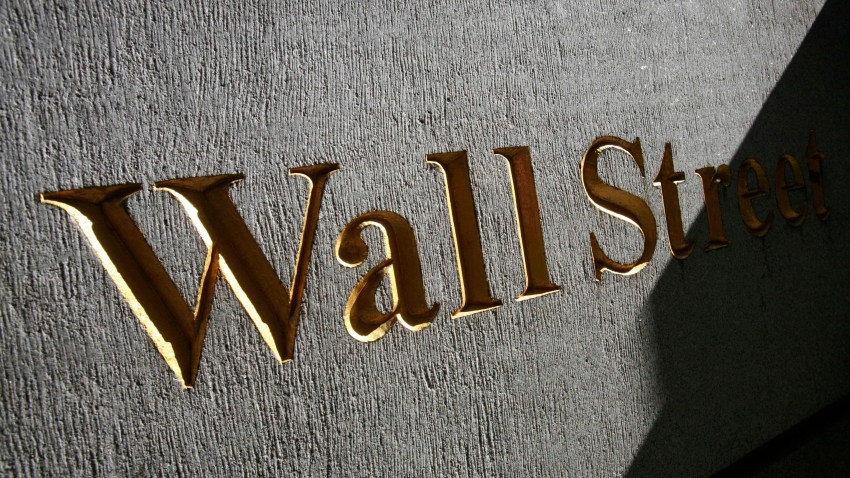 A woman accused of using passion to fuel insider trading pleaded guilty to federal charges Wednesday, tearfully admitting that she shared tips about public companies with others in the hedge fund industry.
The investigation that resulted in Danielle Chiesi's arrest has led to an ever-widening, ongoing federal probe of insider trading. Chiesi, 45, entered the plea in U.S. District Court in Manhattan to three charges of conspiracy to commit securities fraud.
"By crossing the lines on these occasions I ruined a 20-year career,'' Chiesi said as she clutched a small water bottle. "I brought disrepute on an honorable profession.''
She cried as she mentioned the pain her crimes had caused her family. Seated in the front bench among spectators were her mother, sister and two nieces.
"I'm deeply ashamed of what I did,'' said Chiesi, who wore a black pantsuit and had her blond hair in a chignon.
In the wider probe spurred by the case, authorities are targeting those in the securities industry who pass along secrets gleaned from employees at public companies as research.

Chiesi admitted to passing along tips to at least three other people, including hedge fund operator Raj Rajaratnam, who founded the Galleon Group of hedge funds. Rajaratnam has pleaded not guilty to federal charges and remains free on $100 million bail.

He has said any trades he made was based on publicly available information.
Rajaratnam and Chiesi were considered the main defendants in a case prosecutors announced in 2009. U.S. Attorney Preet Bharara said it was the largest hedge fund insider trading case ever brought and was also unique because prosecutors for the first time made extensive use of wiretaps to detect defendants sharing financial secrets about public companies.
Prosecutors have said the Rajaratnam case generated more than $50 million in illegal profits. That included $1.7 million at New Castle, the equity hedge fund group of Bear Stearns Asset Management Inc. where Chiesi was employed.
As part of her plea deal, she agreed to forfeit any money she received from sharing inside information. But Chiesi said during her plea that she did not make any trades in personal accounts related to the information.
Her lawyer, Alan Robert Kaufman, said no formula to determine what she might have to forfeit had been determined but he predicted it would be a "very, very low number.''
The three counts to which Chiesi pleaded guilty carry a potential sentence of up to 15 years in prison, but a plea agreement she signed with prosecutors calls for her to receive between 37 months and 46 months in prison when she is sentenced on May 13. Charges originally filed against her carried a potential prison term of up to 155 years.
Kaufman said he will ask Judge Richard J. Holwell to give her less than three years in prison.
Chiesi became the 16th person to plead guilty in the case. Most are cooperating with prosecutors but Kaufman said Chiesi is not.
Last year, before he pleaded guilty and was sentenced to six months in prison, former IBM executive Robert Moffat admitted that his romantic feelings for Chiesi clouded his judgment. His lawyers said Moffat was motivated by a desire to impress Chiesi, with whom he had an affair, and said she "played'' him by using their intimate relationship to get confidential information.
In her plea, Chiesi admitted feeding tips to her boss at New Castle and "others in the hedge fund industry.'' The charges to which she pleaded guilty accused her of feeding tips to Moffat, Rajaratnam and her boss.
In transcripts of telephone calls between Chiesi and Rajaratnam, they could be heard talking about Moffat as if they controlled him.
A government wiretap of a Sept. 26, 2008, phone conversation caught Chiesi and Rajaratnam discussing whether Moffat should move from IBM to a different technology company to aid the scheme, according to court papers. "Put him in some company where we can trade well,'' Rajaratnam was quoted in the court papers as saying.
The papers said Chiesi replied: ``I know, I know. I'm thinking that too. Or just keep him at IBM, you know, because this guy is giving me more information. ... I'd like to keep him at IBM right now because that's a very powerful place for him. For us, too.''
According to the court papers, Rajaratnam replied: "Only if he becomes CEO.''
Chiesi was quoted as replying: ``Well, not really. I mean, come on. ... you know, we nailed it.''
The criminal complaints in the case also captured what authorities said were efforts by the defendants to hide their conversations from authorities.
In one conversation, Chiesi was heard telling Rajaratnam that she was "glad that we talk on a secure line, I appreciate that,'' to which Rajaratnam replied: ``I never call you on my cell phone,'' the complaint said. It added that Chiesi said she was ``nervous'' about being investigated.
Copyright AP - Associated Press