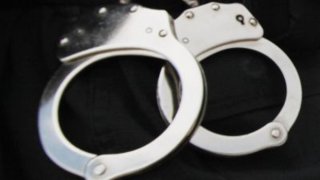 Ten members and associates of the violent MS-13 gang have been charged with federal murder and racketeering charges in connection with three murders in Queens occurring in 2018 and 2019, law enforcement sources say.
Six gang members were arrested by FBI and U.S. Homeland Security agents while four others were already in custody, the sources said.
The charges announced today by the Brooklyn U.S. Attorney include murder in aid of racketeering, attempted murder, murder conspiracy and firearms violations, prosecutors said.
There were three alleged murders cited in court papers on Thursday, with the most recent being the November 4, 2019, murder of Victor Alvarenga who was shot and killed near his home in Flushing. Nine months earlier, Abel Mosso was shot multiple times on the platform of the 90th Street subway station in Jackson Heights because gang members believed him to be a rival gang member, according to court papers.
The third killing described how 17-year-old Andy Peralta — who gang members thought was a member of a rival gang — was beaten, stabbed and strangled in Kissena Park in Flushing on April 23, 2018, prosecutors allege.
"The murders and crimes of violence allegedly committed by these defendants are trademark MS-13 offenses — cold-blooded, senseless and brutally violent — and pose a grave danger to the residents of our communities," said U.S. Attorney Richard Donoghue.
All the gang members who appeared in court via teleconference today were ordered detained.
Prosecutors say any gang members convicted of the murders face mandatory life sentences and are eligible for the death penalty.
Copyright NBC New York