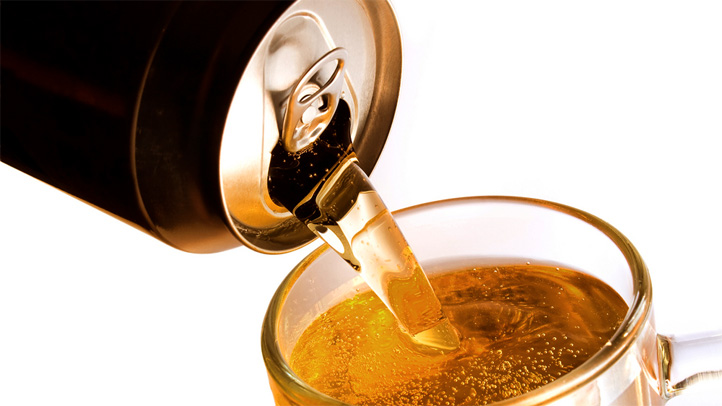 Your favorite New York brewski may be about to get more expensive.
A state court has declared unconstitutional two state tax exemptions that helped small brewers save thousands of dollars a year.
And brewers, distributors, bars and retailers say they have no choice but to pass along the increase to beer drinkers, the New York Post reports. That could amount to as much as another $1 per pint.
The court agreed with a Massachusetts importer, Shelton Brothers, that had filed a lawsuit saying it was unfair competition that New York brewers paid lower taxes than those out of state.
New York brewers now have to pay another 14 cents for every gallon they sell in the state, and 12 cents extra for every gallon sold in the city.
Some New York brewers estimated the change would cost them tens of thousands of dollars a year to half a million.
"Doing business in New York state is hard enough. This makes me want to take my brewery and move to New Jersey or Vermont," Tom Keegan of Keegan Ales in Kingston, N.Y., told the Post.
The wholesale cost of a keg will go up about $3.50, while the price of a case of local beer will go up at least 48 cents.
Shelton Brothers told the Post: "It's just too damn bad that instead of lobbying to change the state law, they're wasting time being furious at us when all we did was point out that we were getting screwed."
Get the latest from NBC 4 New York anytime, anywhere. Follow us on Twitter, Facebook and Google+. Get our apps here and sign up for email newsletters here. Get breaking news delivered right to your phone -- just text NYBREAKING to 639710. For more info, text HELP. To end, text STOP. Message and data rates may apply.