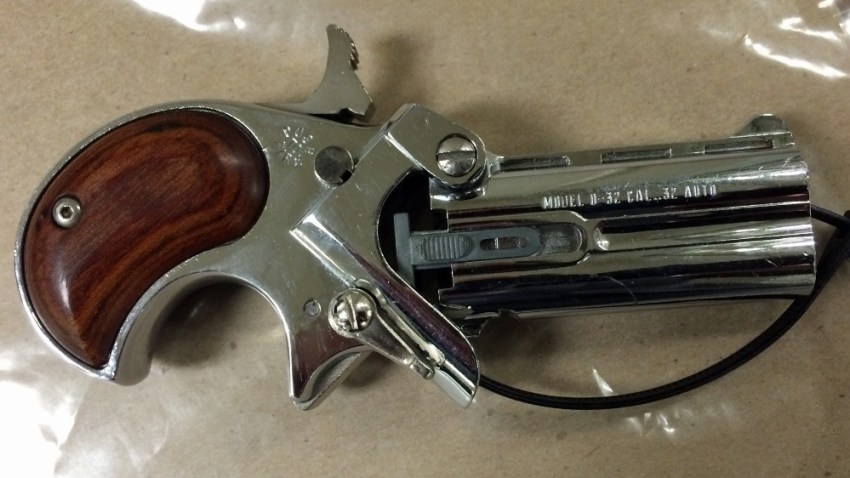 A man sipping a beer on a Manhattan street early Saturday morning attracted the attention of two police officers, who eventually busted him for possession of cocaine and a loaded derringer, authorities said.
Mark Nickay, 51, of Casselberry, Florida, was holding a 12-ounce bottle of Corona and standing next to a parked minivan near the intersection of Second Avenue and 38th Street at about 1 a.m. when two uniformed officers stopped their patrol car, police said.
Nickay tossed a bag under the rear of the minivan and started walking towards Second Avenue when he saw the officers stop, police said. When an officer caught up to Nickay, he started to reach into his pants pocket, but was prevented from pulling out a loaded .22-caliber derringer.
Meanwhile, the other officer retrieved that bag from underneath the minivan. The bag contained 21 smaller bags of cocaine, 10 bags of crack cocaine and dozens of prescription drugs, police said.
While Nickay was being taken into custody, another man, later identified as Leonard Ndue, 32, of Chester, N.Y., attempted to interfere with the arrest, police said.
Nickay was charged with criminal possession of a loaded firearm, criminal possession of a controlled substance and a violation of the open container law, police said.
Ndue was charged with resisting arrest and obstruction of governmental administration.