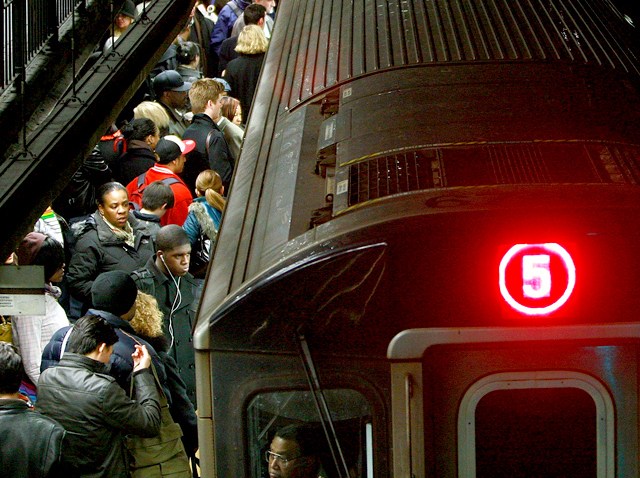 Straphangers, fed up with ongoing MTA budget woes and threatened service cuts, have called a rally today to urge the Metropolitan Transportation Authority to stave off any new fare hikes.
The protest in Lower Manhattan comes a day after the MTA said that despite the changes it plans to make this summer to cut costs, it still faces a whopping $400 million deficit.
The agency told NBC New York it will stick to its commitment not to raise fares, but it's going to have to find some way to generate revenue. However, sources have said that fare hikes planned for 7.5% in 2011 could go even higher.
In 2009, the MTA was short $1.8 billion. To pay for that hole, fares went up to $2.25 for bus and subways and a payroll tax was set up.
Commuter advocates fear that this could mean fares of $2.50 for subways and buses sooner than expected, though the MTA officially has said fare hiked will not happen in 2010.
Funds from a payroll tax that served as part of the state's bail out won't be sufficient, according to the Daily News. Officials told the paper that the anticipated revenue from the new tax plummeted by an astounding $700 million.
Student advocates fear the grim outlook will hamper their campaign to ensure students get to keep their free Metrocards under the new budget. And the state can't afford to help the agency out all that much either. It has its own problems.

Gov. David Paterson revealed a swelling state budget deficit of $8.2 million, and he said projected revenue from state income tax is expected to fall.
In December, the MTA unanimously voted to shut down dozens of subway and bus lines and in an effort to close its $383 million deficit for 2010. The agency has refused to allocate some of its federal stimulus money for daily expenses, arguing it's to be set aside for much-needed construction projects and improvements.