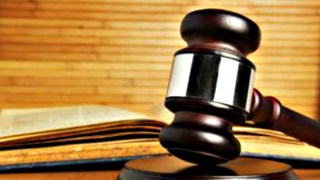 A 34-year-old NYPD officer was indicted Wednesday for allegedly telling a candidate for the force that he'd expedite the hiring process if she'd have sex with him and give him money, authorities say.
Prosecutors allege Delfin Lantigua, a nine-year NYPD veteran assigned to the Brooklyn North Task Force who lives in Kensington, sent the applicant a Facebook message in February saying he could get her hired.
The woman called police and agreed to wear a wire when she met Lantigua at a Dunkin Donuts in Brooklyn about a month later, prosecutors said.
In that meeting, Lantigua allegedly asked several sexual favors and said he wanted $1,000, among other conditions met, in exchange for getting her a job.
The woman arranged to meet Lantigua at a motel two days after the coffee shop meeting, and Internal Affairs Bureau officers arrested him when he arrived.
Lantigua was arraigned on charges of third-degree bribe receiving, second-degree coercion and official misconduct. He faces up to seven years in prison if convicted.
Information on an attorney for Lantigua wasn't immediately available.