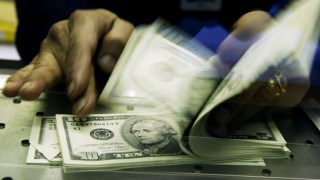 Officials have filed a lawsuit against a New Jersey-based restaurant company for allegedly pocketing more than $40,000 in tips from employees.
The Record reports that the U.S. Department of Labor is suing Saddle Brook-based A.C.E Restaurant Group for allegedly requiring servers and bartenders at its restaurants to contribute a percentage of their tips to a tip pool.
The suit names the company's president, Arnold Runestad, as a defendant, along with its 17 locations. It claims that the pool would then be "unlawfully" distributed to pay wages of non-tipped employees, such as custodians and kitchen workers.
It also alleges that management would keep a portion of the tips, allegedly violating the Fair Labor Standards Act.
Neither Runestad nor the company responded to requests for comment on Thursday.