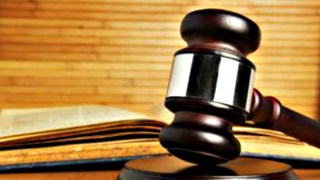 A former clerk in the Staten Island District Attorney's office has been fined $10,000 for offering confidential investigative information for crack.
The city's Conflict of Interest Board announced the penalty for Rene Collins on Tuesday after an administrative judge found multiple ethics violations.
The board says Collins exchanged text messages with drug dealer Davon Bishop, offering to tip him off about investigations and upcoming arrests in exchange for two units of crack for her husband.
The board says she also yelled and flashed her city identification at police who came to question her husband.
Collins claimed someone else in the office may have been helping the drug dealer and that her husband contacted him using her phone.
She didn't appear at a hearing or other proceedings.