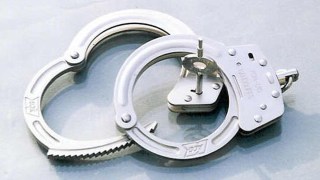 Police say a telephone tip led to the arrest of a 20-year-old man they say allegedly fired a gun at an officer and a sergeant in Queens.

Christian Mosquera was charged Wednesday with attempted aggravated murder of a police officer, attempted murder, criminal possession of a weapon and reckless endangerment.
The shooting happened in Elmhurst around 1:45 a.m. on June 21. The officer and sergeant were responding to a report of men trespassing behind an apartment building.

Police say the gunman ignored orders to drop his weapon and fled once the officer and sergeant returned fire.

Officers found a loaded .22-caliber handgun at the scene.

Police offered a $12,000 reward and released surveillance video and Mosquera's photograph in the days after the shooting.

Information on Mosquera's lawyer was not immediately available.
Published at 10:01 PM EDT on Aug 6, 2014 | Updated at 8:20 AM EDT on Aug 7, 2014