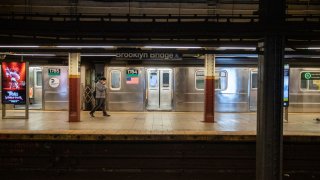 A 73-year-old man died after coming in contact with the third rail at a subway station in Manhattan, police said Friday.
The incident unfolded around 1 p.m. at the 125th Street subway station when the man reportedly dropped papers onto the tracks.
Police say the 73-year-old tried to retrieve the papers but made contact with the third rail and died at the scene.
There was no criminality suspected in his death, police added.
Copyright NBC New York