NYC Elections Board Fires Executive Director
City's Board of Elections Chief is out week before election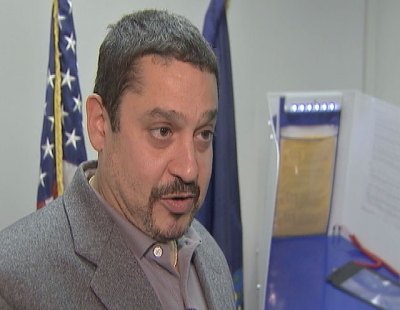 With a week to go before the midterm elections, New York City has ousted its own executive director, George Gonzalez.
The commissioners voted 6 in favor, 0 against and with 4 abstentions to fire Gonzalez at a meeting Tuesday. Gonzalez, a Democrat from the Bronx, had only served since August. The board voted 6-0 to terminate Gonzalez with four commissioners abstaining.
"The responsibilities of the Executive Director will be handled by Dawn Sandow, Deputy Executive Director and Pamela Green Perkins, Administrative Manager, until the Board selects a permanent replacement," the board said in a statement.
He oversaw last month's primary that was plagued with problems. Many poll sites opened late, thousands of poll workers were not trained properly and new voting machines had numerous breakdowns.
Mayor Michael Bloomberg has railed against the board, calling its performance on primary day a "royal screwup.'' Issues logged included poorly informed poll workers, malfunctioning machines, unclear balloting instructions and a lack of privacy.
A source familiar with the situation tells NBCNewYork the primary reason for Gonzalez's termination was the ballot mess in Queens. In that case, the nonpartisan special election was listed as if Nicole Paultre Bell, fiancee of the unarmed man gunned down in a hail of police bullets in 2006 was running as a Democrat, which would have given her an unfair advantage in the nonpartisan election.
Gonzalez had been lobbied by an election lawyer to arrange the ballot in that manner but the board cautioned him against it. He did so anyway.
The firing of Gonzalez was met by mixed reaction. The New York Public Interest Research Group, an advocacy group, said the "the hiring or firing of any one individual on the very eve of the 2010 elections in New York City will not necessarily lead to meaningful improvements in the running of the city's elections."