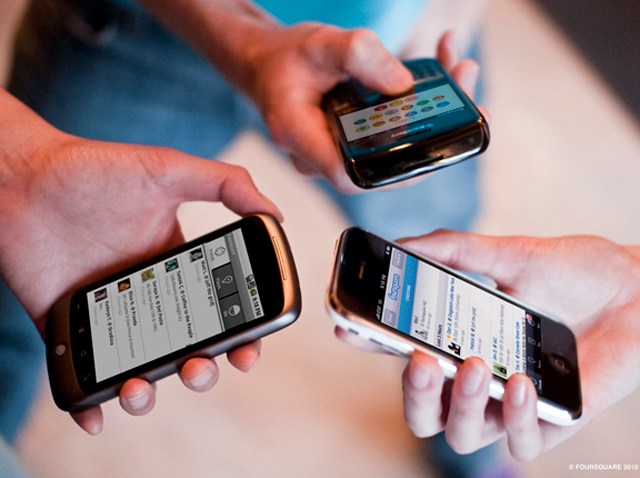 Foursquare has come up with yet another way to hook you into their ever-so-pervasive geo-location service -- badge rewards.
"We think of the badges as digital candy," Foursquare co-founder Dennis Crowley said at Mashable's Media Summit during a Q and A with the social media blog's editor-in-chief, Adam Ostrow.
And like any treat, Crowley and his team at foursquare have to work to keep their users wanting more.
"We're starting to (hear from) some of the brands and media companies, 'The badges should be worth something,'" Crowley said. "If you unlock it, you show it to the bouncer and he lifts the VIP rope up."
And in this case, it seems like the corporate world is right. Historically, Foursquare badges have had little utility beyond showmanship -- by checking in (sorry, Foursquare, we're not using your hyphen) at certain locations, you could unlock badges that would then serve as a reminder of that four-night bender or visit to SXSW.
Today's announcement introduces a new opportunity. Let's say one week you went karaoke crazy and sang your heart out for three nights in a row. Now, in addition to capturing the Don't Stop Believin' badge, you could potentially gain access to exclusive karaoke bars (do those even exist?), or discounted rates for singing your heart out.
Foursquare first publicized badge rewards at Internet Week NY -- and yes, offered a badge with a reward. After checking in at the Internet Week Headquarters in NY, Foursquare users received the following in their inbox: "Show this badge & skip some lines! Monday @ Onion Party, Tues @ #140conf Party, Wed @ Pop Everything and Thr @ Obliterati & SoundCtrl."
One badge helps you jump the line at four different events.
Now imagine if Foursquare could get buy-in from larger companies or events. The possibilities are endless: A Starbucks badge lets you jump the line during the morning rush, an MTV badge lets you party with Snooki on the Jersey Shore.
As long as Foursquare actually ties something of real value to the badges, it would be hard for them to get this wrong. At Internet Week, Crowley knew what would appeal to the tech community. We'll see if he can do the same for all 1.5M+ users.
You can check out the entire conversation between Crowley and Ostrow below.