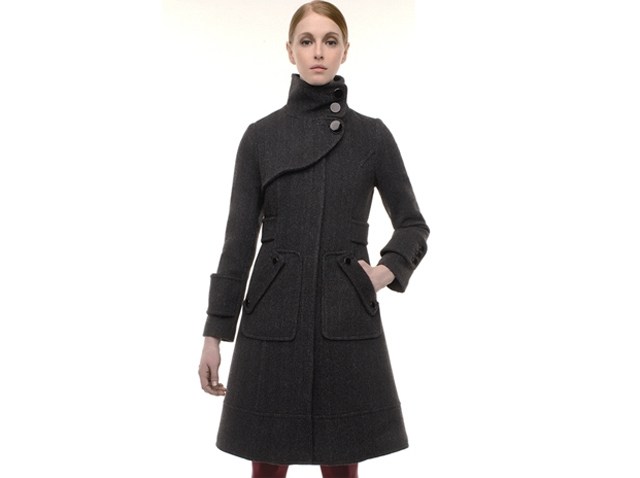 TOASTY: The Soia & Kyo label is based out of Montreal, which makes them the de facto experts on outerwear that will keep you warm even when the thermometer can't take it anymore -- and manage to be chic and edgy at the same time. Case in point: This herringbone tweed wool coat, with its nifty asymmetrical buttoned flap detail and patched pockets. $399 at Loom, 115 Seventh Avenue, Park Slope, Brooklyn; 718-789-0061.
NATURE CALLS: "Who doesn't love a bull playing a trumpet? Nobody that's who." The owners of Greenwich Letterpress are correct: It's impossible not to love their PopTone letterpress greeting card featuring just that; one of the many delights in their new Patisserie Collection. In store at Greenwich Letterpress, 39 Christopher Street; 212-989-7464.
TAPES AND TAPES: "They were into you, so they made you a tape. Today you don't have a cassette player, but you still can't toss that mix." That's the basic premise of the popular Cassette From My Ex website, where people share hilarious, nostalgic and heartbreaking tales of crushes and TDK. The book "Cassette from My Ex: Stories and Soundtracks of Lost Loves" (St. Martin's Griffin, $22.99) highlights 60 stories from the likes of Rick Moody and The New Yorker's Ben Greenman. Read it without fast-forwarding. Shakespeare & Co. Booksellers; 716 Broadway; 212-529-1330
Got a tip? Email us.
Copyright FREEL - NBC Local Media