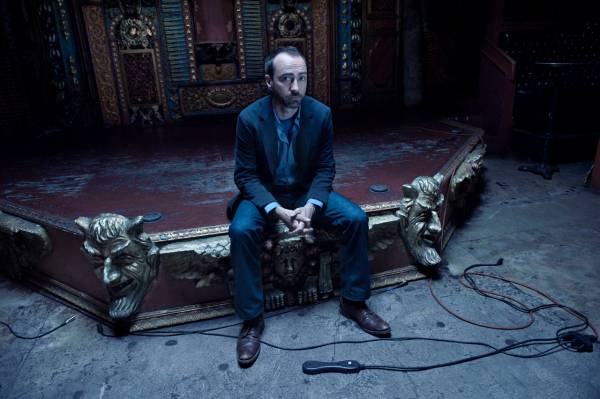 A lot has changed for The Shins since they first dropped by "Saturday Night Live" in early 2007.
After some lineup shuffling, songwriter James Mercer is now the sole original Shin, and he's also left Sub Pop for a split deal with Columbia Records and his Aural Apothecary label.
But one thing that has not changed is Mercer's knack for writing songs that seem destined to dominate college radio playlists for months at a time.
The Shins returned to "SNL" over the weekend to play songs from their new album Port of Morrow, which will be released on March 20.
Check out "Simple Song" and "It's Only Life" below. If that's just not enough Shins (and after a five-year break, it's understandable if this would not be enough Shins) check out the Funny Or Die video Mercer recently did over here.
"Simple Song"
"It's Only Life"