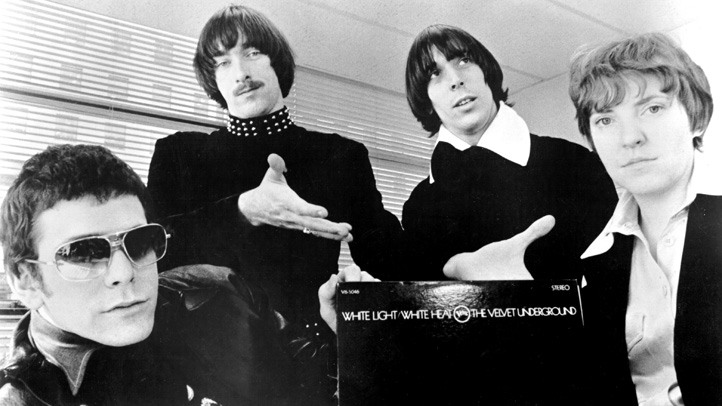 It's been announced that The Velvet Underground's seminal first album The Velvet Underground and Nico will be getting the deluxe, top-of-the-line reissue treatment on Universal to help celebrate the album's 45th anniversary.

The album, which will be released in both stereo and mono versions, will also be packaged with a version of Nico's 1967 album Chelsea Girl (itself a de facto Velvets album, give or take a few Jackson Browne contributions), a recording of a live show, recordings from a January 1966 rehearsal at Andy Warhol's Factory, as well as various outtakes and alternate mixes.
The set should offer a compelling look into the early evolution of the Velvets, who would go on to help define a generation of below-the-radar music. It's also an interesting move financially, as in the era of torrents, what.cd, Spotify and $2.99 Amazon first-week specials, consumers are, less and less, actually paying for the music they buy.

Some companies, such as the aforementioned Amazon and Spotify, have chose to combat this by pricing music to as close to free as is financially viable and hope to turn a profit based on the unfathomable amount of people too lazy to go the extra step and listen something illegally.

Others are taking something of the opposite strategy, creating unique listening packages that demand to be tackled in their physical, buy-able form. Consider Nicolas Jaar's Prism box, which is a cube that offers a unique listening experience based on which headphone jack you plug your headphones into.

Or Radiohead's model, which is to offer different levels of reward to their fans based on how much cash they're willing to pay. Another option still is issuing super-luxe box sets such as the Velvets one, which will in all likelihood cost over a hundred dollars and be worth it to only a select few music fans. But, if the numbers make sense to someone, then we're satisfied.

More Velvet Underground material in this world is always better than less Velvet Underground material in this world.