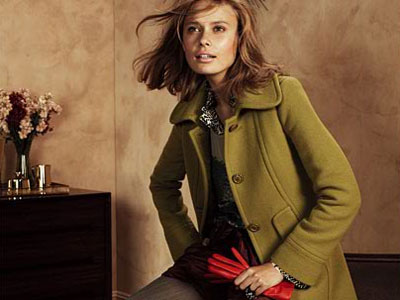 The much-anticipated J. Crew sample sale kicks off today, with steep discounts on blazers, and cashmere, with a serious emphasis on fall footwear.
In terms of clothing for women, there'll be a strong focus on fall staples -- outerwear, cashmere sweaters, and blazers; though it sounds like the men will get the better end of the deal in terms of apparel, as the sale will feature over 5,000 pieces of clothing (from button-downs to blazers).
The main focus, we hear, will be on the shoes -- Clothing Line (the host of the sale) is promising 3,500 pairs of women's shoes, including heels, boots, and weather boots. For the gents, expect over 1,000 pairs of lace-ups and loafers. All in all, a good reason to trek down to Chelsea during your lunch break tomorrow.
J. Crew Sample Sale: November 3-6
261 West 36th Street, 2nd floor: 10AM - 7PM