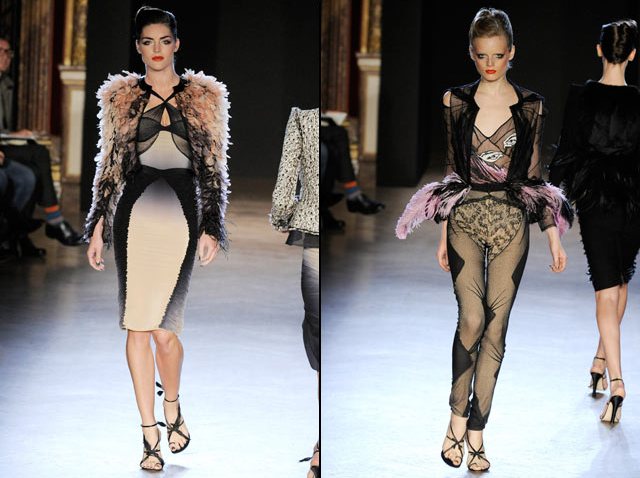 After creating something of a stir by moving his main collection's runway show abroad and leaving his lower-price line, Z Spoke, at NYFW, Posen's Paris debut yesterday both featured feathers and ruffled some.
The decision to move the collection's seasonal show to Paris wasn't exactly drama-free -- the initial reports featured less-than-ideal quotes from Posen about how a Paris audience would "understand" his clothes -- and Posen's decision to keep a slot at New York Fashion Week for his lower-priced Z Spoke line seemed to get an even chillier reception, with critics given to understand that lower prices and a focus on retail were, in fact, what the New York market deserved.
As such, it stands to reason that the debut would be appropriately showy, and unfortunately, that the press reaction might be less than exuberant. The Cut did a great job of rounding up a great selection of the feedback, most notable WWD's report, which claimed that the move to Paris did Posen "no favors." The AP even apparently said the collection seemed like something found at a strip club, albeit a "classy one."
Overall, it seems Posen went a bit overboard on the "Moulin Rouge"-inspired fantasy factor. Granted, a Paris audience is always more inclined to embrace something a bit more theatrical and perhaps a bit less retail-friendly, but that doesn't mean that fanfare is a substitute for great design.