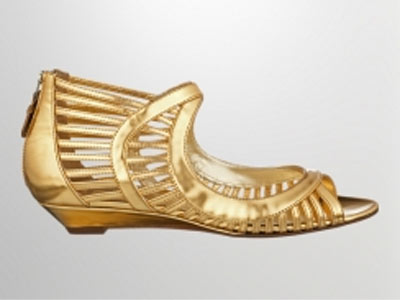 It was announced yesterday that Sigerson Morrison founders Kari Sigerson and Miranda Morrison have cut ties with their eponymous shoe brand, with fall 2011 marking their final collection. In the wake of their departure, parent company Marc Fisher has made another announcement—that plans are underway for an overhaul of both Sigerson Morrison and the diffusion offshoot, Belle by Sigerson Morrison.
According to WWD, details are scant—both sides are mum on what prompted the split—but the company plans to "bring a fresh air to the line," said Marc Fisher president Susan Itzkowitz, citing new ideas and an expanded design team on deck. The only specific the report has given up at this point is the possibility of adjusted price points. Whether that's up or down, however, remains to be seen.
As for Sigerson and Morrison, the good news is that they're still going to make shoes, and they're going to do so together, albeit on their own: "We're talking to a lot of different people, and [whatever we do], it will almost certainly involve shoes and us sticking together," said Morrison. "It's all very new."