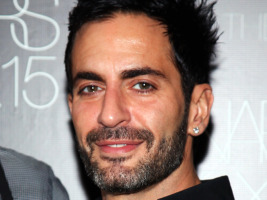 On the heels of Friday's Bookmarc bookstore opening, Marc Jacobs company president Robert C. Duffy announces the next jewel in the brand's crown: a Manhattan eatery.
According to Racked, Jacobs' business partner confirms that an uptown location is coming soon. This wouldn't be the first Marc Jacobs Cafe -- a Milan location opened during Spring 2010 fashion week -- but it will be a first given that, unlike every other Jacobs outpost, it won't be downtown.

The Stephan Jaklitsch-designed euro outpost is a slick, neon, boutique-cafe hybrid that boasts pizza to boot, so we can only guess what a New York iteration will bring.

A call in to company PR got a no-comment, but we'll be sure to keep you posted.