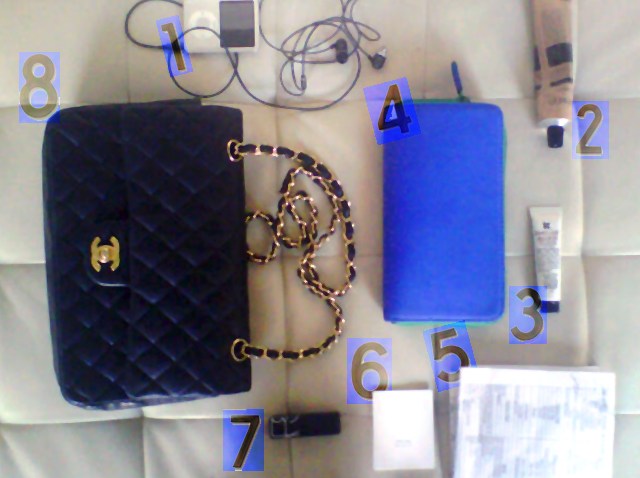 Pippa Lord's uncanny ability to coordinate high-profile photo shoots with top models, celebrities, musicians and fashion personalities with a swish of her BlackBerry is known throughout the magazine business.
After photo-directing V Magazine, Lord took on American Elle, armed with an enviable database of contacts and a natural knack for making impossible shoots come together at a moment's notice. The chic Aussie-turned-Brooklynite can often be spotted sipping iced coffees en route to the Elle offices before dashing (in daringly high heels) to her next shoot. Here, she spills the secrets to her NYC style survival, including a perfect pinky-red lipstick and an iPod loaded with Nick Cave tunes.
iPod: "It's the cheap and cheerful version. Nothing fancy. Just plays music. Right now I'm listening to Ben Sollee, Yeasayer, Panda Bear and Nick Cave."
Aesop Resurrection Aromatique Lotion: "One of my all time fave brands! Like me, it's from Melbourne and the formula is so amazing. I've been a serious devotee for ten years. Simply can't get enough. Thank gosh they're opening stores in New York! This cream almost doubles as a fragrance because it smells so good!"
Kiehls lip balm #1: "Simple but good. Lasts forever."
Celine by Zara: "Good summer cheap purchase. Love the color. Have shoes to match!"
Elle Photo shoot lineup: "I have the Elle shoot lineup in my bag so no matter where I am I can reference the shoot schedule for the next six months."
Business Cards: "Ready to hand 'em out!"
Nars Lipstick in Manhunt: "The only lipstick I wear. It's a perfect red/pink shade that's so pretty and natural but has enough punch to matter!"
Chanel Bag: "Gift from my mum. As superficial as it sounds, I cried when I got it. Sadly I have the photos to prove it. A Chanel bag is a rite of passage. Ha!"