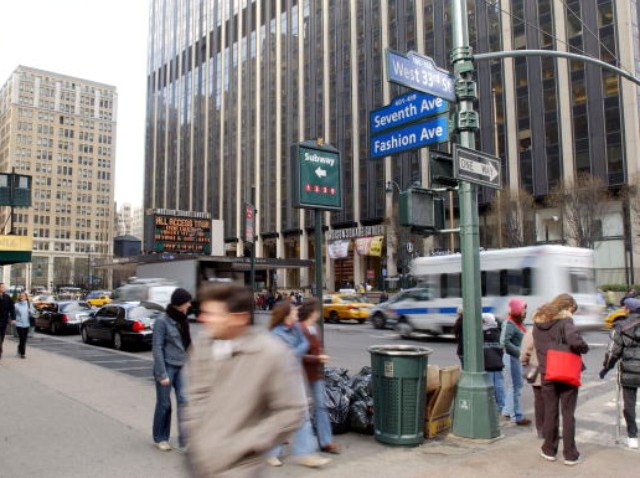 Parsons has teamed up with the New York City Economic Development Corporation to launch Fashion Draft NYC, WWD reports.
The new initiative aims to bolster the city's fashion industry by attracting young talent, kicking off February 16-18 with 25 graduating college seniors. The chosen finalists will get an all-expenses-paid networking trip to New York, where they will have the chance to network with fashion insiders and even "interview with some of the city's top fashion firms," according to WWD.
Executive dean of Parsons Joel Tower told WWD that the move was intended to bolster the talent quotient in the city:
"Parsons shares the mayor's commitment to this important industry, and we want to do everything we can to help ensure that our students, many of whom will be leaders within the industry, will continue to see New York City as an ideal place to build their careers."
Macy's, Gilt Groupe, Bloomingdale's and LF USA were reportedly the first corporations to sign on to the program, with more expected to sign on in the coming months. Eligible students can apply to participate through November 3.