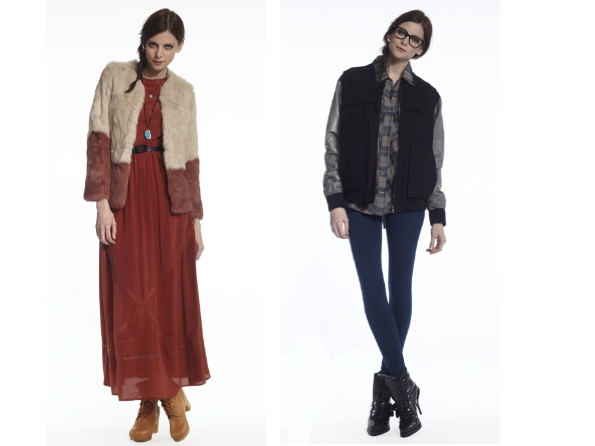 LA-based designer Jennifer Park cultivated a love for design at a young age, crafting stylish ensembles for her dolls from the oddest things. "I would take ribbons from presents and drape them around the dolls to make dresses," says Park. "I learned how to knit around age 9, and I made a sweater for my cabbage patch doll."
Today Park has a major fan base devoted to her easy, breezy jersey creations. Her collection Funktional, which launched in 2009, is a perfect blend of trendy separates and reliable basics.
"[I find] continual inspiration in my travels," says Park. "I am definitely a people-watcher and find inspiration in everyday people."
No surprise, then, that her pieces are versatile enough for daily wear, as in a gorgeously draped wool overcoat, or a heather cashmere dress.
"The hardest thing [about design] is balancing what I really believe with what really sells and works for everyone," says Park. Happily, whatever design compromise happens behind the scenes, it certainly doesn't read on the rack.