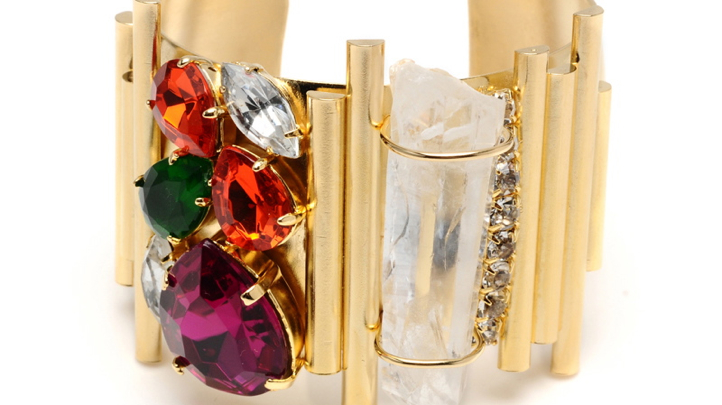 Detroit native Jill Golden already had her hands full with one successful career when she decided to launch a second.
"I was working at Lancome as head of media," Golden explains. "I started making jewelry at the same time—kind of as a hobby—but people started asking where they could buy it."
By the fall of 2008, Golden had a broad enough customer base to ditch her day job and commit full time to the new label, Flutter by Jill Golden. "It felt scarier not to do it than to do it," laughs the designer, who honed her skills at an Upper West Side jewelry studio to contend with growing demand.
Equally passionate about travel as making jewelry, Golden decided to combine the two interests by mining a single trip or excursion for inspiration for each new collection. Fall's "Maroon Bells," for example, was inspired by a trip to Colorado, specifically "that first ride of the season on the chairlift, when you can still see the dirt through the snow," she says. "So it's got a bit of this roughness to it."
This fall, Golden plans to trek to Rwanda for her forthcoming fair labor collection, Isaro by Flutter, which consists of colorful beaded bracelets and necklaces woven entirely by local craftpersons.
"I'm sure it will inspire a ton of collections after this," says Golden. "There are so many amazing craftsmen in Africa and I know I could learn a lot from them."
Shop the Flutter by Jill Golden collection at www.flutternyc.com

Related Articles
One to Watch: Scout & Catalogue