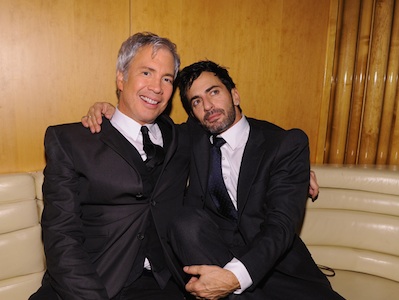 Robert Duffy, business partner to Marc Jacobs the man and president of Marc Jacobs the brand, engaged in his usual candor to update WWD on brand's plans for 2011, including, as many have speculated about for some time, a new uptown flagship in the old Chase Manhattan Building on Madison.
The new store comes at a time of "huge, huge" growth, according to Duffy, and coincides with plans to expand the newly-introduced Bookmarc concept, as well as adding a Washington store to the successful new shops in New York and Los Angeles.
Despite all the growth within the Marc Jacobs brand, however, Duffy was adamant that the two are eager to renew their contracts with Louis Vuitton. What's more, he seems convinced the Vuitton execs will feel similarly, and "when two people want to renew their vows they do it usually."