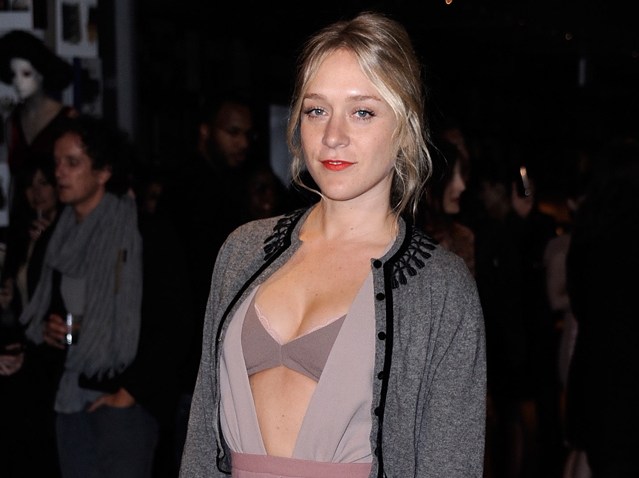 This summer, you may have noticed a lot of lacey something-or-others peeking out beneath the blouses of stylish ladies. It seems that, as the heat cranks up outside, our underpinnings tend to magically migrate out from under our clothes. From actual "bra tops" by Brian Reyes to some of TopShop's zany printed boustiers, there's no denying that 'tis the season of the exposed brassiere.
But what to do if you'd rather not wear your latest Agent Provocateur purchase as if it were an outfit? To experiment with the trend, pick up one or two tank tops from American Apparel that have deep cuts around the arms, sort of like Richard Simmons' workout tops circa 1985. We especially like the mid-length pocket tank for $29, which isn't so cropped that your belly button will be revealed to the world at the slightest breeze, but still looks terrific with a pair of high-waisted shorts. For a more upscale option, try one of the silky washed cotton tanks from Kain or T by Alexander Wang.
If you're trepidatious about revealing your frilly underthings, opt instead for a high-design sports bra that will safeguard against any "oops" moments. The leader in this category is VPL, which offers hand-sewn sport bras in luxe materials for $95. We love the "Stripe B Bra," which features strips of chiffon-like banding along the bust. Recently, we were turned onto the colorblock bra top from Need Supply Co, a Virginia-based boutique, which achieves the same look for about $25.
For the more daring bra-revealer, try one of Marni's silk elastic bras in a polka-dot print, or Phillip Lim's sequin-covered "initials" under a tank or a deep-V dress (a la Chloe Sevigny).