Two of the most intriguing, talked-about designers to emerge in recent years are Flora Gill and Alexa Adams, who together form the creative talent behind NYC-based label, Ohne Titel. A Vogue favorite and previous Ecco Domani fashion fund winner, the edgy new label is set to take the city by storm. We caught up with the girls to ask how it all started and how they're coping with newfound fame.
1) How did you meet?
Alexa: Flora and I were in the same class at Parson's. Around our junior year we gravitated to one another and started collaborative design projects. The work was interesting and the process was smooth and felt natural. We even created a small capsule collection then that we called Ohne Titel. That was really the birth of the label.

2) Where does the name "Ohne Titel" come from?
Flora: Ohne Title is German and translates to 'without title." We picked it up from Anselm Kiefer's works that we were very interested in at the time. Alexa and I were attracted to the idea of implied freedom. We didn't want a brand heavy family name - we wanted something more enigmatic and modern.
3) Describe your collaborative process. Who is responsible for what?
Alexa: We share a true collaboration in the sense that neither of us are fully focused on any single aspect of the design process. We share ideas and instincts on every level, from the original sketches to fittings and on to the final design details. Flora tends to be more problem solving and solution finding, and I tend to be more focused on the overall silhouette, shape and direction.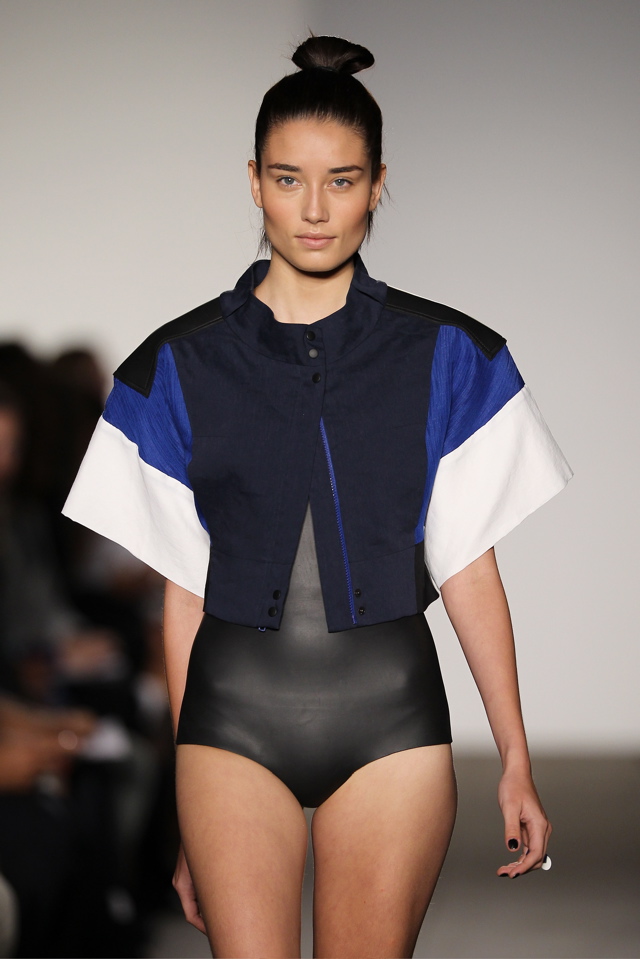 4) Your brand is one of the most buzzed-about labels to present this Fashion Week. Tell us about a surreal "Oh my gosh, this is actually happening" moment.
Flora: Once in Paris I saw a chic woman on The Tuilleries wearing one of our specialty knit coats. She looked amazing and I felt gratified to see my designs worn with such confidence and to such effect.
Alexa: I remember walking onto the sales floor at Barneys and seeing our collection on the rack between Rick Owens and Alaia. It was then that I realized what we had achieved.
5) Do any of your collections (past, present or future) stand out as a favorite?
Flora: I loved our Spring Summer 2010 Egyptian inspired collection. The knit textures and feather embroideries were very rich. As a whole the collection pulled together and read as a fully realized aesthetic on the runway.

Alexa: This last Spring Summer 2011 collection stands out for me. The design sense was strong but at the same time all the pieces are all very wearable and easy to personalize.

6) Who is the archetypal Ohne Titel woman, and why?
Alexa: We identify with strong urban women who are feminine but adventurous and willing to take risks.