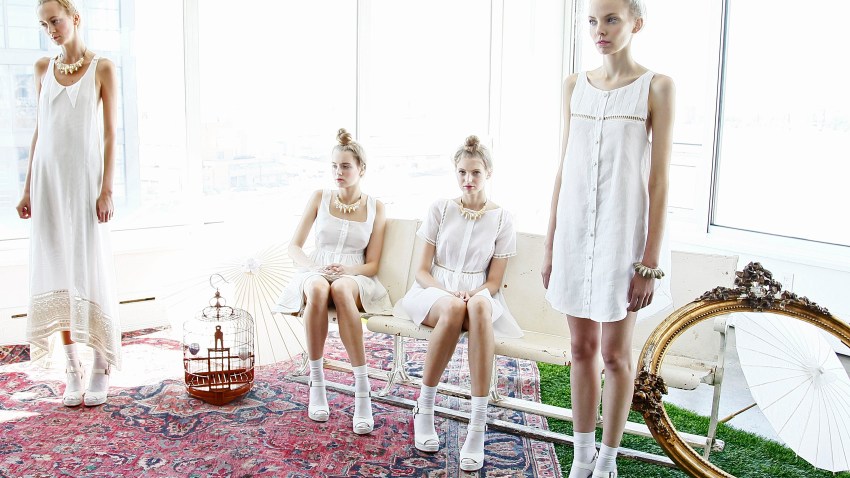 In a day that has put the focus on emerging talent, Fashion Group International has selected an impressive crop of upstarts for its annual awards.
While the Ecco Domani Fashion Foundation's awards highlighted one group of up-and-comers, FGI's nominees will earn much-deserved recognition for their talents, if not spending cash for Fashion Week.
According to WWD, the nominees for this year's awards include more than a few Thread NY favorites. In the women's category, the nominees include Wes Gordon; Ally Hilfiger and Nary Manivong's label, Nahm; Jolibe, Nara Paz; Misha Nonoo's Nonoo; Norman Ambrose; Elene Cassis; Stacy Lomman; and Steven McDermott's label, Stevie Mac New York.
In the men's category, the finalists are Simon Spurr; Grown & Sewn, a label helmd by Rob Magness; and Luis M. Fernandez's Number: Lab.
For the accessories and fine jewelry categories, the nominees are labels like Thale Blanc, Roman & Sunstone, Stella & Dot, Mimi & Lu, Misela Inc, and Torrubia & Torrubia, as well as designers like Ron Donovan, Michelle Vale, Jessica Kagan Cushman, Adriana Castro, and Wendy Brandes.
There are also awards for retail, beauty, and home/interior to be given out on the night of the awards on January 26th at Cipriani, where Isabel and Ruben Toledo will serve as the keynote speakers.